Quito Tours, City Tours to the Historic Center of Quito
Quito City Tours and Travel will show you how magnificent is Quito
We provide the most specialized and best tailor-made Quito Tours to all kind of travelers...
Request a Reservation
Testimonials
Lou
Patricia, thank you so much for a fabulous day of history and interesting places.
Chris
The secret places fo Quito were amazing and Patricia was a perfect guide.
Manuel & Sara
This experience has been wonderful because of Patricia and Quito City Tour.
Katie
What a fabulous day! Patricia showed us Quito as I have never seen before.
Reid, Robert, Brad
It was our first (and only) full day in the city and it was a great way to experience it.
Tara
Lovely private tour filled with fantastic cultural & historical information
Contact information
Address: Av. Andalucía 324 y Francisco Galavis. Edificio Andalucía Plaza. Quito - Ecuador - Southamerica.
Call us Worldwide: (593-2) 60 42 429 Toll free USA: (800) 47 66 047 24 Hours Customer Service: (593-9) 9 882 9941 info@quitocitytour.travel
Contact us via Skype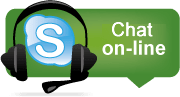 Optimizado por: Consultores en Posicionamiento en Internet